Printing And Graphics Products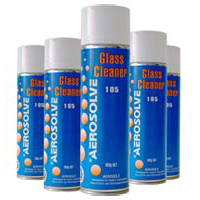 105 Glass Cleaner 400gm
A heavy duty foaming, non-streaking anti-static formulation that cleans all glass surfaces sparkling clean. Ideal for scanner beds, screens, mirrors windows and stainless steel surfaces.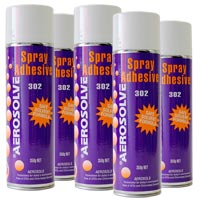 302 Spray Adhesive 350gm
A fast drying, non wrinkling, spray adhesive for permanent bonding for many different applications. New safe solvent formulation with low Hexane and no chlorinated solvents.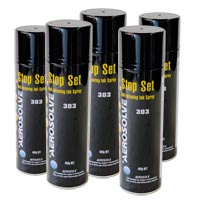 303 Stop Set 400gm
Anti skinning ink and roller conditioner for use on letterpress and off set printing. Prevents ink skinning and eliminates the overnight washing of rollers, fountains etc.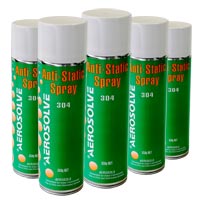 304 Anti Static Spray 350gm
Neutralizes and eliminates static electricity. Use on drive belts, rollers feed arms, slides and guide rollers or in any place where static electricity is generated.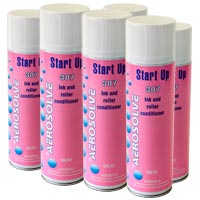 307 Start Up 400gm
An ink and roller conditioner that assists initial start up of all letterpress and offset printing presses. Eliminates excessive ink tack, picking and subsequent delays in production.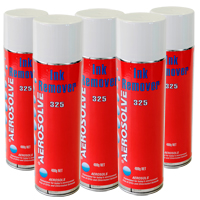 325 Ink Remover 400gm
A heavy duty formulation of cleaning solvents for use in removing dried ink, grease and dirt from printing equipment plates and metal stereos. Contains no chlorinated solvents.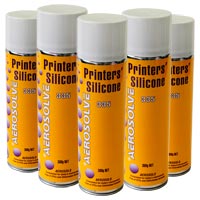 335 Printers Silicone 300gm
A premium blend of silicone oils specially developed for use in the printing and graphics industry as a slip agent and multi purpose lubricant. Odourless, solvent free formula.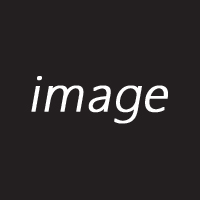 360 Film Cleaner 350gm
A high quality cleaning solvent for use on film negative and plates.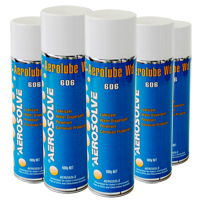 606 Aerolube Wd 400gm
A multipurpose lubricant, water dispersant penetrant with corrosion inhibitor qualities for use in the home workshop or in the engineering industry. A silicone free formulation.